POSITION YOUR BRAND
In today's connected world, accessibility is key to having a successful business. Almost exclusively, consumers are relying on the internet and their mobile devices to tell them everything they need to know about a business or service. If they can't find you easily, but they'll probably never find you. If you are not listed in the right places, you might as well not exist.
With directory listing service from Internet Reputation Protector, your business will appear in the right places online, with the correct information and above your competitors.
---
Get Listed on Popular Directories
If your business is not listed correctly, or not at all, on the most popular directories it can be nearly impossible for potential customers to find you. Every directory you're not listed on is a missed opportunity. Our directory services, combined with our internet marketing and SEO expertise, ensure your business is listed on the right directories and with the most effective information to help your business stand out.
We don't take shortcuts and submit your information one-by-one to ensure and update the accuracy of each listing. Furthermore, with Internet Reputation Protector you don't have to rely on individual websites to manage and control the information customers use to find you. By using our service, you can rest assured that we are working everyday to make sure you never miss an opportunity due to a bad or missing directory listing and we will provide monthly reports to prove it.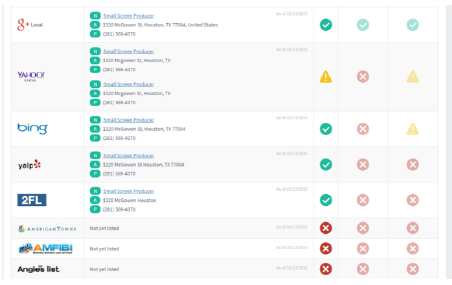 ---
Improve SEO Rankings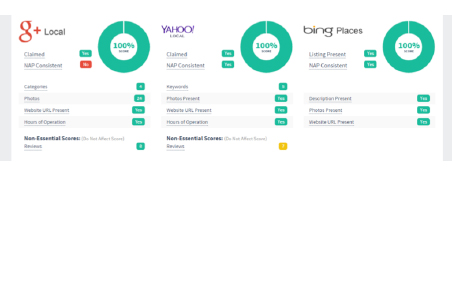 Everything you post about your business online, from photos and videos to blogs, can be optimized to bring you more business. As part of our Internet Reputation Protector services, we offer search engine optimization that not only boosts your listings, but also optimizes your other online content so it ranks better and gives you a better chance of being seen before your competitors. Our team of online marketing experts consistently conducts research and runs tests to stay on top of the most effective keywords and makes sure your business is listed in the most effective way possible.
And to further boost your ratings, we will create accurate and consistent data across all your platforms. This begins with a baseline report that evaluates what needs to be fixed in order to drive more traffic and increase your rankings. As a result, you will surpass your competitors in information provided and overall rankings.
---
Claim Business on Online Maps
Mobile devices and online maps make finding businesses easier than ever and consumers have come to rely on them to make decisions. If your business does not appear on these maps, or if the information that does appear is incorrect, you are missing out on valuable opportunities. We will claim your listings on these maps and make sure your business shows up and that the information is correct.
When combined with our SEO and directory services, Internet Reputation Protector covers the full spectrum of how customers find your business. You will be listed in the right places, listed correctly, and appear on all the right maps. The easier you are to find online, the easier it is to get more business.