Internet Reputation Protector
All-in-One Reputation and Communication Solution
Manage Your Online Reputation and
Stay Connected with Your Customers
Your one-stop shop to position, promote, and protect your business
Never lose a customer over poor online reviews or slow response times. Our Internet Reputation Protector makes it easy to manage your reviews, customer communication, directory listings, and more with simple yet powerful solutions. The Internet Reputation Protector improves two key aspects of your online presence – reputation management and customer communication.
Get Your Online Performance Score

Your Online Presence on
50+ sites
Your Local Ranking
on Google

Your Online
Reputation Score
Customer Communication Solutions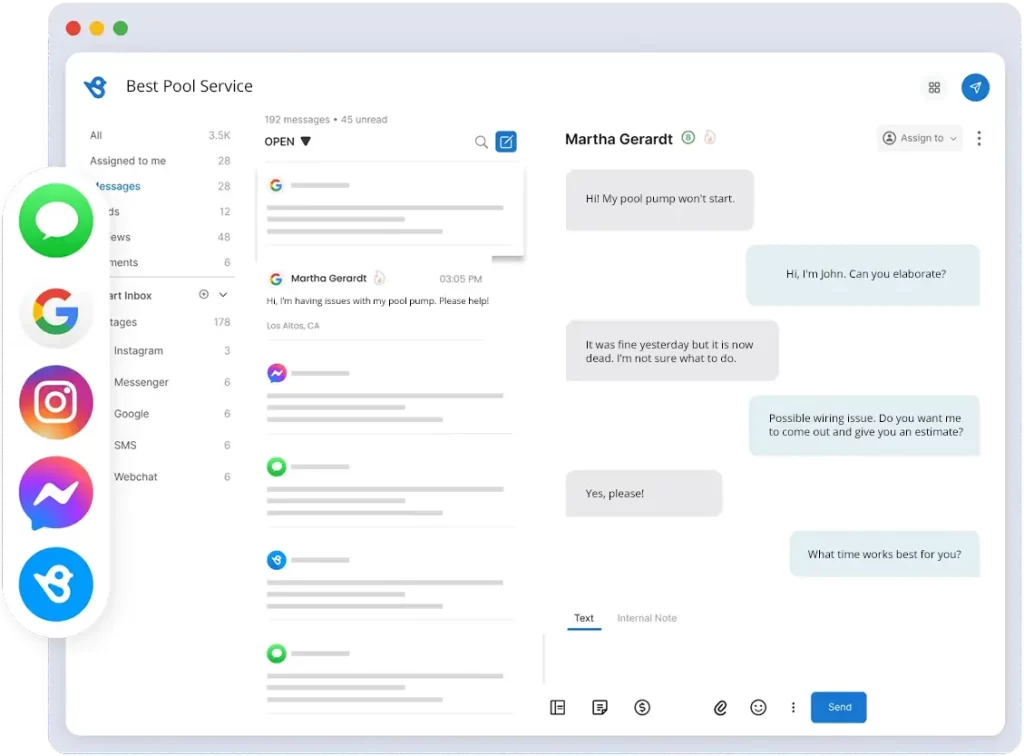 Tired of being lost in long customer conversations? Our platform allows you to conveniently manage your customer engagements in one organized spot. Threaded conversations ensure that all team members remain on the same page as the customer journey progresses.
Make use of channels such as text, Google, Instagram, Facebook, Webchat, and more for an easier and more successful connection with your customers. Buh-bye phone calls and hello higher conversions!
Stay Informed
Threaded conversations allow for all team members to stay up to date throughout the customer journey.
All In One Inbox
Manage conversations and customer experience from the same inbox.
Connect
On-the-Go
Our mobile app provides real-time updates so you can engage and respond quickly to your customers.
Ready to Use
Templates
Easily and quickly respond to reviews with templates.
GMB, FB and IG
Messaging
Chat with customers over Google, Facebook, and Instagram messaging.
Receptionist
Receptionist answers your calls for you when you can't get to the phone in time. Eliminate phone tag and turn missed calls into new opportunities.
Lead
Management
Each conversation gathers a name and a phone number, so you can focus on closing the deal instead of collecting contact details.
Video Chat
Start video calls instantly on any device, from one inbox.
Live Chat
Engage your website visitors in real-time.
Chatbot
Our chatbot automatically answers FAQs, freeing up your team's time.
Schedule
Send out texts to be delivered on a set date and time, or over a period of time.
Reporting
Get real-time data on all your text messaging with advanced analytics.
Contact List
Easily upload your contacts in bulk or integrate with your CRM.
Add-on feature starting at $189/mo for 2,000 text/mo • Available only with the Professional Plan
Reputation Management Solutions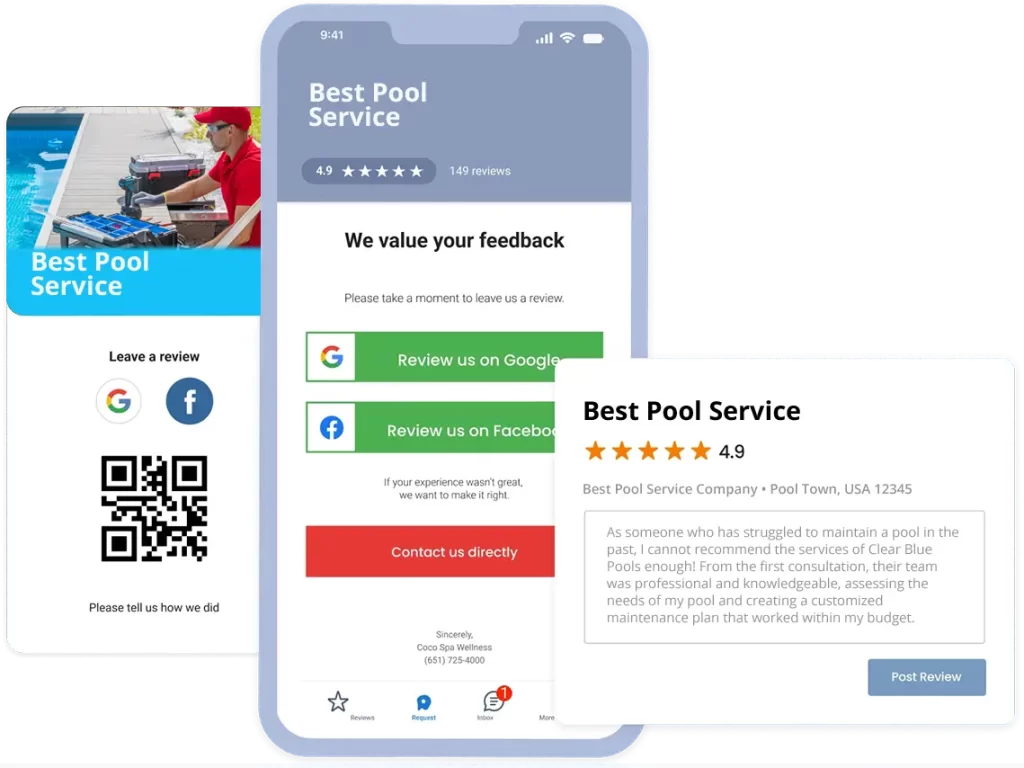 As a business owner, your reputation is everything. And with Internet Reputation Protector Reviews, you can rest assured that your reputation is in good hands. With our automated and intuitive platform, generating and managing reviews has never been easier. Whether you're looking to build your reputation, grow revenue, or deliver exceptional customer experiences, IRP has everything you need under one roof.
Review
Management
Easily collect and manage more
customer reviews
Monitor
Access all your customer reviews, from every source, in one dashboard.
Generate
Easily collect more reviews with automated email and text campaigns.
Promote
Automatically share your reviews across channels.
Manage
Easily secure, manage and monitor your business information.
SEO
Rank higher and accurately in search engine results.
Voice Search
Maximize your chances of appearing in local voice results on virtual assistants like Google Assistant, Siri, Microsoft Cortana, and Alexa.
Ticket
Management
Resolve problems proactively by assigning support tickets for reviews.
Real Time Alerts
Notifications are sent to specific employees when a new ticket is assigned and each time its status changes.
Reporting
Track issue resolution and measure employee performance with detailed service reports
Add-on feature starting at $75/mo • Available only with the Professional Plan
Text Message
Surveys
Fix problems before they arise
with customer surveys
Engage
Easily design custom surveys that engage customers in real-time.
Measure
Customer experience, employee satisfaction, and more.
Transform
Turn feedback into improved experiences.
Add-on feature starting at $75/mo • Available only with the Professional Plan
Insights
Stay ahead of the competition
Compare
Get the same insights into your competitors' customers that you have for your own.
Identify
Determine the root causes driving sentiment for reviews, social media comments and survey responses.
Capture
Benchmark strengths and weaknesses and identify opportunities to gain new customers.
Add-on feature starting at $75/mo • Available only with the Professional Plan
Promote Your 5-Star Reviews
Transform excellent reviews into compelling social posts that generate even more attention and engagement.
Create Engaging posts
Design professional content complete with images, emojis, hashtags, and links.
Track Performance
Measure content, social reach, engagement, and audience growth uncovering trends you can use to optimize your social strategy.
Add-on feature starting at $109/mo per location • Available only with the Professional Plan
Internet Reputation Protector integrates with the apps you use.
By connecting IRP to the tools you are currently using, you can simplify the process of customer experience management. IRP's integration with over 3,000 software systems makes it easy to obtain new reviews, increase visibility on the web, improve efficiency, and boost profits.